Accessories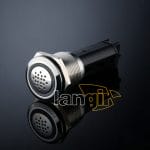 The accessories include Alarm, Indicator, Backlit LED switch Label kit, Anti vandal switch plug, Din Rail, Busbar and so on.
The accessories are designed for applications that are easy installation and change.
Applications for anti-vandal switches, Circuit breaker and so on.
DIN Rail Support /Brackets /Mount material for Cold-rolled steel treated with galvanic zinc plating and passivation.
Read more
Accessories
Font Size:
List No.:
View Mode.:
Request An Instant Quote or Ask Free Samples For Your Electrical Products Now!
Don't hesitate to let us know what you're looking for and we'll get back to you soon!