L22B High Current Explosion Proof Switch
The high current explosion proof switch offers an attractive, robust and durable switch, available with different bushing diameters(12 ~25mm), actuator shapes, available with LED illumination and engraving, Protection IP65 / IK09.
This explosion proof switch features an easy clean, aesthetic look for high-end products, and also comes in a black anodized finish. It's popular for use in kiosk applications, ticket dispensers and industrial-type applications.
Long life, high reliability
Anti-Vandal IK09/ Sealed IP65
Illuminated and Non-Illuminated
Contact type: SPDT (NO+NC), SPST (NO), SPST (NC)
Big range current: 3A 5A 8A 10A (15A) 16A 20A (21A)
Snap action, compact design, suit for small space
L22B High Current Explosion Proof Switch
Key Features of Explosion Proof Switch
| | |
| --- | --- |
| Protection: | Durable, Explosion-Proof, Waterproof, Dust-Proof |
| Feature: | Flat |
| Wiring: | Solder Lug |
| Principle: | Resistive |
| Application: | Home Appliance, Electronics, Lighting, Industrial, Apartment/Villa, Hotel, Commercial, Home |
| Type: | Normal Open |
| Usage: | Control Button, Reset Button, Control Switch |
| Certification: | ISO9001, CE, CCC, Reach, RoHS |
| Kind: | Single-pole on-off Switch |
Notes:
* Base voltage on LEDs: 1.8V @ 20mA for Red, Yellow and Orange LED colors / 2.8V @ 20mA for Blue, Green and White LED colors
Type
L22B-F
L22B-F-R
L22B-F-D
Illum. Options
Non-Illuminated
Ring Illuminated
Dot Illuminated
Max. Panel Thickness
0.394″ (10.0mm)
Terminal
Quick connect terminal (4.75 x 0.5 and 6.30 x 0.5)/ Screw
Max. Switch Rating
3A 5A 8A 10A 15A(16A) 20A(21A)/ 250VAC, 125VAC 0.6A/ 125VDC 0.3A/ 250VDC
Contact Resistance
≤25mΩ
Insulation Resistance
≥100mΩ
Dielectric Strengh
Between non-consecutive terminals 1,000Vrms, 50/60Hz for 1min
Between non-current carrying metal parts and each terminal 1,500Vrms, 50/60Hz for 1min
Between ground and each terminal 1,500Vrms, 50/60Hz for 1min
Shock Resistance
Detruction:O.F.>0.5N: 1000m/s2 (approx. 100g), O.F.≤0.5N: 400m/s2 (approx. 40g)
Malfunction:O.F.>0.5N: 200m/s2 (approx. 20g), O.F.≤0.5N: 100m/s2 (approx. 10g)
Vibration Resistance
10 – 50Hz, 1.5mm Double Amplitude
Operation Temp.
-25℃ ~ +85℃
Mechanical Life
2,000,000cycles
Electrical Life
>50,000cycles
Contact Material
Silver Alloy
Torque
5 ~ 14Nm
Operation Pressure
approx. 10N
Protection
IP65/ IK09
Material
Actuator
Stainless Steel
Body
Stainless Steel
Base
PA
Color
Type
LED (ratings @ 20mA)
Color
Luminous Intensity (mcd)
160
200
150
520
220
2000
Forward Volatge
1.8~2.6
2.8~3.6
Illum. Voltage
no suffix No resistor fitted. An appropriate resistor must be series connected by the user. Voltages as above.
6V/ 12V/ 24V/ 36V/ 110V/ 230V
Life
Approx. 40, 000hours
Panel cutout & Illuminated options
Q1: What is an explosion proof switch and where is it commonly used?
A: An explosion proof switch is designed to prevent sparks or ignition in hazardous environments. It's commonly used in industries such as oil and gas, chemical, and manufacturing.
Q2: What is the significance of a high current switch in industrial applications?
A: High current switches are crucial for managing heavy electrical loads in industrial settings, ensuring safe and efficient operation of equipment.
Q3: How does the L22B explosion proof switch from Langir ensure safety?
A: The L22B switch is built to withstand explosive environments, featuring robust construction and materials that prevent ignition sources.
Q4: Can the L22B high current switch handle varying load requirements?
A: Yes, the L22B switch is designed to manage high electrical currents, making it suitable for applications with varying load demands.
Q5: What industries benefit from using explosion proof high current switches?
A: Industries dealing with flammable gases, vapors, or combustible dust, such as petrochemical, mining, and pharmaceutical, benefit from the safety provided by explosion proof switches.
Q6: Is the L22B explosion proof switch certified for hazardous environments?
A: Yes, the L22B switch is likely certified by relevant authorities, ensuring its compliance with safety standards for explosive atmospheres.
Q7: What are the advantages of Langir's L22B explosion proof switch over conventional switches?
A: Langir's L22B switch offers enhanced safety measures, durability, and the capability to handle high currents, making it ideal for demanding environments.
Q8: How do I select the right explosion proof switch for my specific application?
A: Consider factors such as the type of hazardous environment, the required current capacity, and certifications when choosing an explosion proof switch. Langir's experts can guide you.
Applications / Markets: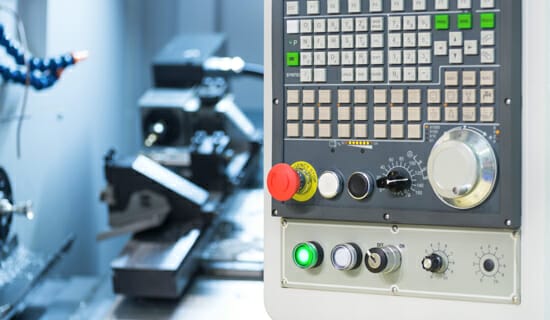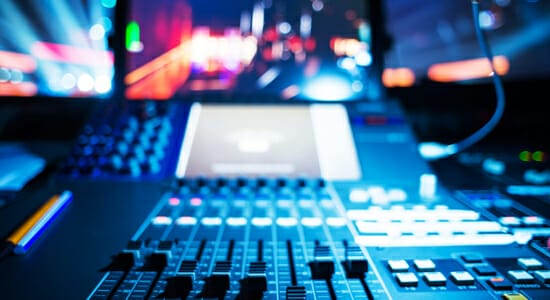 Complementary products: