Emergency Stop Switch
Emergency Stop Switch
Emergency Stop Switches
The Turn to Release Emergency Stop Switches provides you with a way to stop your ctuator instantly in case of emergency. All you do is press the button down and it will lock in the Off position, stopping the movement of your actuator. To put it back in the On position, just turn the switch clockwise to release it. Please be aware you may require a relay for actuator control.
16, 19 or 22mm diameter panel cutout
Push lock – Turn Release
1NO1NC, 2NO2NC
Soldered wire leads optional
Max. Rating: 5A, 250VAC
Switching Rating: 0.5A, 250VAC
Mechanical Life: 1,000,000 Cycles
Electrical Life: 50,000 Cycles
Contact Resistance: 50mΩ Max.
Insulation Resistance: 1000 MΩ Min.
Dielectric Strength: 2,000VAC
Operating/Storage Temperature: -20°C to 55°C
Moisture Protection: IP67 rated
Panel Thickness: 1-5mm
Mounting Nut Torque: 5-14Nm
Notes:
* ES16 for plastic body.
** Accept customizable.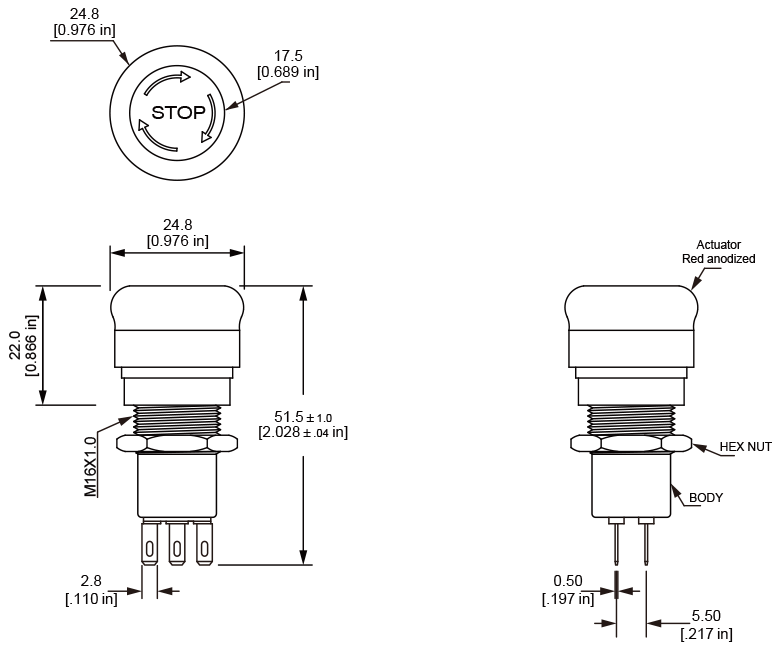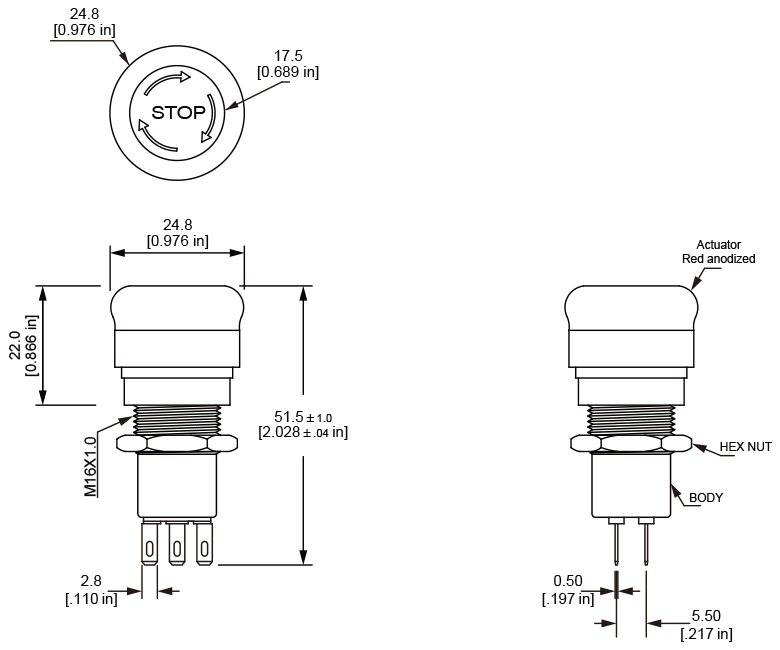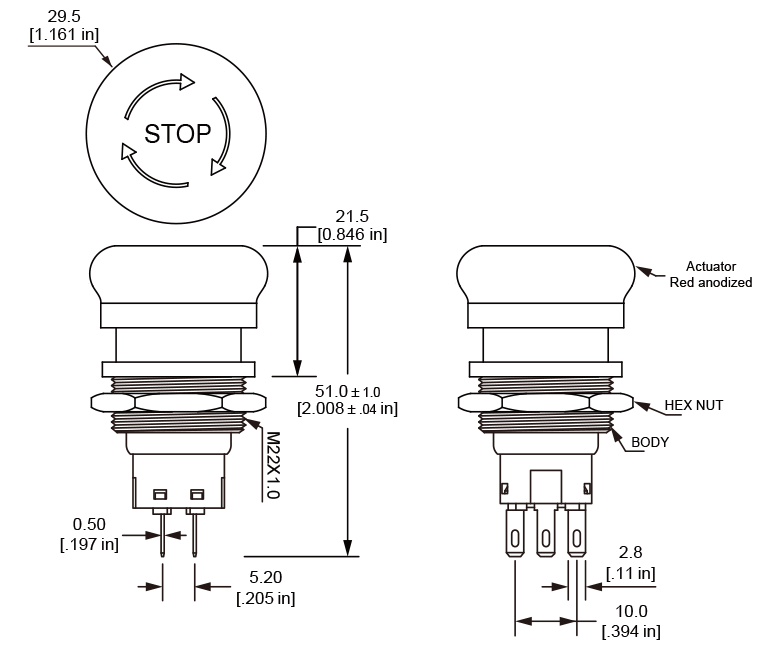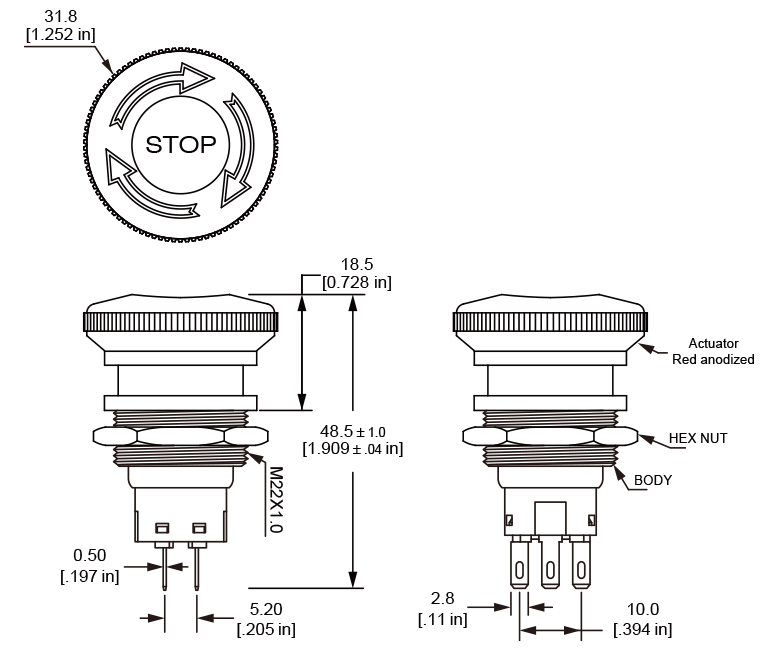 Applications / Markets:
Complementary products: